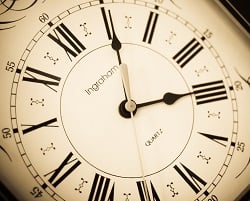 A dentist is most productive and most profitable when they're in the chair. But someone has to run the business side of the practice as well, and often that falls to the dentist. They're out of their element, they're not with patients, and they're adding on more time spent at work – straining home and family life as well. But there's a pretty simple solution – a team of three advisors to manage the various parts of the dental business.
A strong office manager
Your office manager is in charge of the day-to-day operations of the practice. That includes practice systems like collections, checkout, and patient communication – the manager ensures all parts of the process are running seamlessly, and improving them constantly. The manager also is in charge of human resources, dealing with internal staff issues like lateness, complaints about a specific employee from a patient, or in-fighting between staff members.
An excellent accountant
Your practice's accounting needs to be in order, or else growth and success are impossible. There are two parts to an accountant's duty:
The accountant needs to create and sustain a consistent income structure. The balance between income from the W-2 and income from distributions needs to be right. Take-home income has to be consistent and regular, to preserve a steady cash flow.
The accountant must be proactive when dealing with your tax responsibilities. The books should be looked at monthly. There should be regular contact between the dentist and accountant to review practice numbers and financial reports. Quarterly taxes should, based on all of that data, be handled actively rather than passively. If you've had a tax surprise in recent years, your accountant is not doing their job proactively.
An external CFO
Your practice's chief financial officer has one primary duty – to monitor and manage your business and personal cash flow. Cash reserves can never drop too low, because that leaves your practice and home vulnerable to unexpected expenses. But you should never have too much cash, either – that's money that isn't working for you.
Debt plays a big role in healthy cash flow, and the CFO helps manage that as well. Existing debt is structured in such a way as to make the practice as strong as possible, and new debt is built into that structure so that it doesn't weaken your financial foundations.
In terms of overall strategic planning, the CFO is an asset as well. When deciding whether to expand to another operatory, move locations, add or drop an insurance plan, hire or fire staff, give raises – the CFO helps pick the option and the timing that's best for you. When these decisions are made hastily or without planning, they often go wrong, and if enough do, it can dramatically impact your finances.
The more these three work together, the better off your practice and home finances will be. The dentist will be spending more time in the chair, and less time worrying about finances. The practice's resources will be allocated properly. And with reduced stress and more time available, the dentist will spend fewer evenings anxiously poring over QuickBooks and more with their family.