By Brogan Baxter
Chief Operating Officer, Senior Analyst
Four Quadrants Advisory
Early on, nothing comes easy.
You have to scratch and claw for the first five new patients. Then you bend over backward to earn the next 10. the effort required to get those first 15 customers is enough to crush a person's spirit.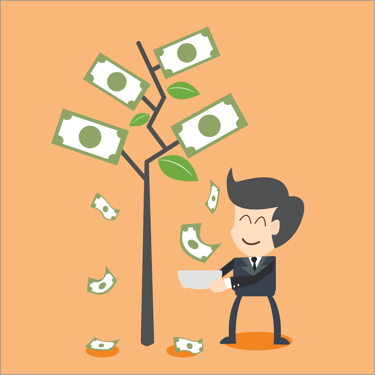 But you keep carrying on because Dental practices grow slowly day by day, month by month. You gain three patients and lose one; then you lose two, gain one. If you look back over a year, however, you may have 50 or even 150 new patients. "That's no small feat," you say. "There really is no such thing as an overnight success."
But during periods of growth the Dentist should ask what's fueling it - instincts such as "grow or die?" Many Dentists grow their practice just because they want more production. But why? Because you want to make more money?
Here's a little-known fact: increasing production can actually cause you to make less money. That's because in a rush to earn more, overhead skyrockets and you can be stuck with slightly more income and a lot more money going out the door.
Here are three ingredients we make sure our clients — brand new and longtime ones— include as part of a "smart growth" instead of "fast growth" strategy:
1. Increase your production and maintain your overhead
2. Maintain production and reduce your overhead
3. Increase your production and reduce overhead
Don't Be Afraid to Ask for Help
To grow your income, you need a good financial team on your side. You need quickly-reported numbers, you need to have a pulse on your finances and you need a quick interpretation of your situation. If a negative trend begins, you need to know so you can act fast to counteract it.
Is overhead popping up five months in a row? Know fast, so you can nip it in the bud. In fact, his applies both to your production and to your overhead. You need solid numbers on both no later than the end of next month, and the numbers need to be reconciled and analyzed by your accountant. To identify trends, compare them to the same month last year and also to the past few months of this year. That way you can see in real time what's happening in your practice's financials, and whether it's a seasonal effect or something new.
Even if you grow intelligently, you can still run into issues. For example, you might get a good news/bad news call from your accountant: "Good news! You made a lot more money this year than we were expecting! The bad news is that means your tax bill ius headed into the five figures." Without timely and frequent tax estimates, you can end up with a nasty tax surprise at the end of the year. And that will certainly put a damper on your booming business.
When managed poorly, growth will actually hurt your Dental practice and cash flow. But when you do it right, growing your practice will do nothing short of change your life.
Visit our "how we help you" page to view quick stories of how we helped ACTUAL clients. (No actors here, we knew you could tell the difference).
If you think you need a better plan than you have now, and sooner rather than later, contact us today!