13 min read
7 things dentists can do right now to secure their practice during the coronovirus outbreak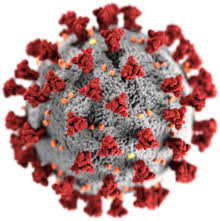 The public health emergency that has risen from the coronavirus epidemic is unprecedented in living memory. The stock market has dropped in reaction due to the uncertainty we all share about our future.
Right now, dental practice owners are all facing the same insecure feelings about their future and most business owners in all industries across the world feel the exact same way. It's important we listen to our public health officials for guidance while also juggling the hard decisions we will make about our businesses in the upcoming months.
What is to your benefit, right now, as a dental practice owner, is that you run a healthcare practice. You have a more secure business model than most sectors outside the healthcare industry.
And while there may be changes with how healthcare will be managed or administered during this public health emergency, you can rely on the readiness of your dental expertise and be able to focus and act on whatever comes next.
To be as proactive at possible, we at Four Quadrants Advisory provide below what we feel are the most urgent financial considerations you should apply RIGHT NOW to calm the storm.
1. TALK TO YOUR STAFF ABOUT COVID-19 AND HOW IT WILL AFFECT THEM AND THEIR FAMILIES
Take time to educate yourself and then listen to your employees' concerns about the coronavirus. This establishes continued trust during a time of crisis. Tell them this crisis puts every business on the planet in an unthinkable position to decide how to prioritize employee concerns about health and job security.
Tell your employees what guides your decision as a practice owner is, first and foremost, mandates by nationa

l public health officials

and state, local, and national governments and state dental associations

. Because the C

DC confirms how easily transmittable COVID-19 is, as a business owner, you must respond responsibly

.

Second, when it comes to job security, remind them you're all on the same team and must come together to support each other during this time. If that means cutting back hours, let's make sure we know the needs of each staff person and create accommodating schedules.
Again

, this seems drastic, but leaders across the world are also making these hard choices. What's important is that you emphasize you're a work family and that you'll get through this together.
What about labor laws during this time? Remember, although we have 20+ years' experience as dental specific financial advisors, we aren't labor attorneys.
If you have questions about regulations around the safety of your staff, etc. please seek that information through your attorney or the Occupational Safety and Health Administration.
2. STREAMLINE SCHEDULES, OFFER THE MOST CARE YOU CAN AND OFFER JOB SECURITY
Streamlining schedules will help you get income and your patients get the healthcare they need before mandates from the state arrive.
Each state has made different recommendations on business closures. It's important you weigh that advice with what's best fo

r your practice and your patients.

Is the closure notification a mandate or a recommendation?

Until the state gives a mandate to close, consider staying open for limited hours to provide the most healthcare you can to your patients while ensuring staff job security so they stick with you throughout this difficult time.
If you cut back practice and staff hours, we advise you try to consolidate days down as much as possible. Keep an open mind with scheduling during this difficult time and collaborate with your staff on shifting work hours to early morning or evening may be helpful. Whatever works for everyone.
Try adding a virtual waiting room. Post a sign on your office door telling your patients to text/call when they arrive and then sit in their cars until you are ready for them. Call them when you are ready to see them.

Discuss how to reserve specific hours for specific types of patients (i.e. elderly from 8-10am, etc.). This will help you alleviate patient concerns with getting treatment during a partial or temporary shutdown of your practice.

Cutting hours is a collaborative effort. Ask your staff if there are any volunteers in the office to trade or give up hours so the schedule can meet the needs of everyone in the office.

Consider cycling employees throughout the week. If you normally have 3 hygienists and only need 2, you can rotate between who has an off day and who doesn't.

Make all hourly employees clock out when they are not working. If the office needs to close, tell your employees whatever vacation time they have can be applied during this time.

If a staff person doesn't have any vacation time, or it is all used, you may have to consider 2 things.

1)

Y

ou won't be able to pay them or

2)

Y

ou will only

be able to pay that employee

a portion of their pay (25-50%)

of their normal pay. Try to offer a percentage of their pay that offers job security now and in the future.

If you can't make accommodations, give full-time employees preference over part-time employees and then seniority from there when drawing schedules.

Prioritize work of the people in charge of collecting money for the practice.

Another option that you could use is to temporarily lay off employees with the full-intention of hiring them all back. If you lay them off, they can claim unemployment and at least be paid something. Though this may hurt your unemployment rates moving forward, it will cost you more to have to re-hire and

train

all new staff. The new Covid

-19

stimulus package may be able to help present additional options.

If, after talking to your staff, you sense too much insecurity, put in your mind the possibility of having to hire more staff as a result of the possibility of staff leaving because of the shutdown.
3. CONTROL COSTS BY SEEKING CREDITOR RELIEF
Working with staff to manage hours and seeking creditor relief will account for over 50% of your overhead costs and cashflow outflows of a typical practice.
We encourage you be as proactive as possible with banks, landlords and supply companies about any relief they are willing to offer on loans, accounts and payments that are owed.

We are seeing many banks and supply companies that are very willing to work with you

because

they are in the same boat you are.
4. ORDER 2-3 MONTHS OF SUPPLIES YOU NEED
People all over the globe are stockpiling goods in preparation to hunker down for whatever period of time health officials advise is best to distance ourselves.
This means, in the future, you'll probably face back-orders and dramatic increases in cost of supplies. Don't waste time on this.

You may not need to worry about toilet paper, but we advise you order supplies you usually order within a

2-3 month

time period. This way, you'll have what you need now until new mandates arrive, and you'll be ready to serve patients when social distancing rules decrease over time.
5. INCREASE YOUR LINE OF CREDIT BY 50%
Many dental practice owners have lines of credit for situations like this, if not, you'll have to be more strategic about what to do next. Making cashflow decisions about when and if you pull from a line of credit depends on how you talk to your bank.
Start the conversation with your banker. Tell them you'd like to receive any of the relief solutions, like lines of credit, they're providing during the COVID-19 pandemic.

Obtaining a line of credit can take a lot of time, so start now if you don't have one. If you do, have your banker increase the line by as much as 50% to give you more breathing room.
I

f the state mandates sustained closure of the practice, you'll need to rely on your bank, or any avenue you get cashflow, for support. Now is the time to leverage compassion and cooperation.
6. STAY INFORMED OF GOVERNMENT AID
At this point during the crisis, the U.S. government is making mandates on social distancing and in the process of delivering bills, every day, that provide relief to businesses and the public.
Just in the past week, we've watched the federal government address this crisis by making drastic, sweeping relief packages in the form of relief bills and stimulus packages to the economy.

A lot of these bills go through changes as each chamb

er of the

Senate and House

make compromises to meet the needs of their constituents.
As regulations, mandates and healthcare information is released daily, we'll be analyzing the information and providing dental specific financial advice for practice owners during the COVID-19 crisis. Sign up to receive updates.
7. PROTECT YOUR ACCOUNTS ACROSS FINANCIAL MARKETS
Both the Fed and stock market continue to act uncharacteristically from their historical behaviors. The Fed has slashed rates everywhere and is pumping trillions of dollars back into the economy.
Panic has gripped investors around the world. This may be out of your control, but you can act now by protecting your financial accounts.

Reach out t

o

your advisor to

take positions that prevent further substantial erosion of your accounts and work with them in the next 2-3 months to remain vigilant and fluid with future decisions.
Stick together, stay safe and stay focused on how to secure you, your staff and your family's livelihoods during this time.
HOW FOUR QUADRANTS CAN HELP PRACTICE OWNERS
We at Four Quadrants Advisory understand how the COVID-19 outbreak has turned the whole world upside down.
We have 20+ years

' experience giving dental practice owners a peace of mind through our

guidance on how to secure their business in good and bad times.

We helped our

clients'

endure both the 2008 recession and the ups and downs of running a dental practice.

We'

re still here to help dentists endure during the era of the

coronavirus

crisis.
If you're a dental practice owner, we offer a free one-on-one strategy session about how to manage your finances during the global coronavirus crisis.