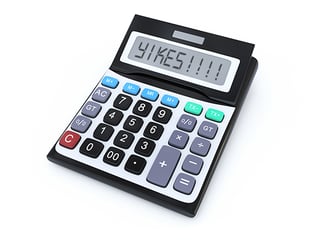 by Jason Smith
President, Founder, Four Quadrants Advisory
From the outside, it looks like your practice is doing really well. You're making money, likely $300,000 a year or maybe even more. You've reinvested in the practice and grown it well, with new patients joining you regularly. To keep it going, you've spent on marketing, and maybe even on a practice management firm to help get the little things right, like improving patient care and internal training.
But you know better. There's trouble behind the scenes. You've experienced a lot of pain. Your cash flow is tight, both for your practice and at home, and it's keeping you up at night. Not to mention the worry that tax surprises could hurt your cash flow even more. Add in the pains of growth, like adding new staff, and it all might be getting to be too much.
Feeling these pains is a signal that you need a dental CFO for your practice. A good outsourced CFO can take your practice's overall financial state from "a mild disaster" to "everything you could ever dream of." Once you understand what a CFO can do for you, it'd be a mistake not to have one.
Read our guide: Dental Accounting 101
A CFO gives you flexibility and security. You'll know your cash flow for two months ahead of time, and have the ability to deal with things like changes in payroll and emergencies. You won't have to check your bank account daily and be surprised at what you see – or terrified that you won't have the cash to deal with what's coming. Your cash flow at home will finally be consistent so you can begin to build your personal accounts.
You'll be free of the fear of tax surprises. No more $60,000 bills from the IRS that you weren't expecting – meaning you can concentrate on growth rather than fixing holes in your budget. And with the intelligent planning a CFO gives you, you don't have to be paralyzed by every financial decision that comes across your desk. You'll have a team backing you, to figure out if that new procedure or equipment is really right for your practice's specific situation today.
All of that revolutionizes your financial situation. You'll save more for retirement – double or triple what you were before – and all of this comes without substantial changes in your lifestyle, either at work or at home. You won't have to change the way you work, you won't have to bring in loads of new patients. Simply fixing what's wrong with your current finances – and trust me, there are problems in there – will totally change your situation, and your practice will start to give you what you'd always imagined.
If you're making money but your financial situation is still awful, it's confusing, frightening, and paralyzing. A dental CFO fixes all of that. If your practice is in a place where it's ready for this kind of help, you can't afford not to take it. There's no other sustainable way to get to the next level. It's more important than marketing, it's more important than new equipment, it's more important than hiring a dental practice management firm. It's simply the best investment that you can make in your practice, your career, and your family.