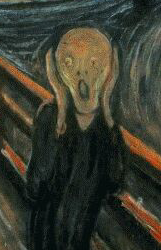 If you're already tight on cash, the last thing you want is a large expense that comes out of nowhere. And when a dental practice isn't prepared to handle its tax obligations properly, your tax bill could end up a lot heftier than you planned for. It may seem like an inevitability if you've been hit again and again with tax surprises, but it doesn't have to be – with the right planning, your practice can be safe.
Fix your practice structure
If the foundation upon which your practice's finances are built is shaky, there's a far greater chance of tax disaster. The corporate and income structures of the practice need to be right. Establish an S-corporation, not a sole proprietorship. Maximize the amount of money you take in W2s, rather than distributions. Without taking these steps first, anything else you try to do will be a waste of time.
Put the proper systems in place
Once your foundation is sound, you can build processes on top of it to further enhance your protection against tax issues. First you need a system to forecast financial expectations for the practice. The forecast should be centered around historical trends including changes expected on a yearly basis from season to season, and anticipated changes from improvements in logistics and practice management. If your practice slows down every year when school starts, or if you expect to grow from more efficient scheduling, plan for that in your tax payments.
Your system for accounting must be proactive, not reactive. Reconciliations should be done monthly by your accountant, with the smallest number possible of uncertain or uncategorized transactions. Regular tax estimates should be provided, based on changes in things like the financial forecast and the practice's overhead. And there has to be thought behind large expenditures, like new equipment and new hires. A purchase can be written off from that year's taxes, but we've seen practices that forget they did that in one year and not compensate for it appropriately, then suffer a tax surprise of up to $60,000 unexpectedly.
Finally, your business management and accounting advice need to have cohesion. In a vacuum, neither side can make decisions that are right for your practice. They don't have the whole picture. To build an intelligent strategy, you have to look at your finances from both sides. To make the right decisions about your taxes, your accountant needs information about your whole financial picture (both business & personal) as well as retirement savings strategies.
This synergy will help you make more prudent decisions regarding hiring, purchases, your handling of debt, changing fees – pretty much any decision that's paralyzed you in the past. And putting these structures and systems in place will vastly reduce your chances of landing a $75,000 tax bill at the end of the year.