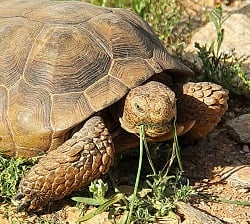 Put simply, the secret to making it through slow times as a dentist is great planning. If you have a good idea of what's coming, and you have a plan in place to deal with it, you'll be able to get through short periods of low production with relatively low financial impact.
Your most potent weapon is thorough information on historical financial trends for your practice. Four years of data or more will get you the best results but use what you have. This will give you a good idea of when production drops tend to happen, and will help you determine why. For example, if your practice is located in a vacation area and you tend to have less production in the summer months, you can safely bet that's going to be a trend. You'll be able to plan for that drop occurring on a yearly basis.
There are a few ways you can use that information.
Schedule vacations: If you know a specific month or season is your slow time, close the practice for a week. You and your staff can have a vacation, and then you can condense four weeks of work into three, and avoid spending on overhead when you don't need to.
Cut hours: You don't need to schedule at full capacity if you know that you're going to be light on work. Lighten the load of hours during slow periods – maybe only have one assistant work each day, for example – and then when production ramps up again, you can go back closer to capacity.
Reactivation campaigns: Do you have patients who haven't been in for a while, and have fallen through the cracks? Get in touch with them, and get them in for a cleaning and a checkup, or schedule them for the operative work they've been putting off or haven't scheduled yet.
Run promotions: Things like giveaways and discounted procedures can bring in patients who might otherwise have avoided a trip to the dentist.
More than anything else, you must have an adequate safety net in place. If you don't, you'll be tempted to cut your pay or adjust your cash flow to make up for slow times, and that's not advisable. It'll hurt your home finances and lead to stress. Instead you should have 1 to 1.5 times your typical practice monthly expenses in your accounts at all times. You should have access to a line of credit that can cover between ¾ and 1.5 times your monthly practice expenses as well.
You need to be proactive with your taxes and expenses as well. Use your practice's trends to shape your tax payments and your purchases. You should be adjusting tax estimates on at least a quarterly basis. Not only will this account for the fluctuations that happen when a slow month does happen, but it protects you from a nasty tax surprise. And a five-figure tax bill will hurt a lot more if you're fresh off a dip in production.
That goes for expenses as well. Boring cash flow is a lot better than "lumpy" cash flow – in other words, paying off a large expense all at once is not ideal. When lean times hit, you're going to be a lot happier paying off four months of $10,000 checks rather than one for $40,000.
Proactive planning – in taxes, in expenses, in savings, and in reactions – goes a long way towards helping your practice get through a lean month or two without suffering too much.