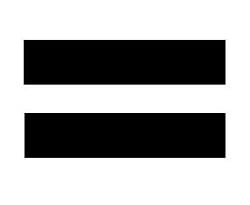 75% of new associates hired in dentistry never become a partner. There are a lot of reasons for that, but one of the primary ones is that many practices that hire fail to devise and implement a good transition strategy. Not enough preparation is done beforehand to make sure the hiring and the full transition process goes smoothly from the beginning.
The first step is to research every angle of the process. Answer four main questions before hiring an associate.
Can you afford it? How many practices do you know who hired an associate who was gone in less than a year? Don't bring someone in hoping your finances will improve. If you don't have the money or your overhead cannot currently support the hire, the time isn't right.
How will the associate buy in? There has to be a carrot to motivate the associate. Triggers should be in place that activate the associate's transition to partner, like time put in, a production goal, or a combination of the two.
What happens to pay after that? Once the associate has bought in, they will need a pay jump since they will have a new big loan from their recent buy-in. You need to know already how much of a jump that's going to be, and what's going to happen to your salary as well.
How will your stake be treated? The endgame is for you to retire. Full control then will be turned over to your new partner. You need to decide ahead of time at what price you'll sell your remaining stake in the practice to your partner. You should also clarify when that's going to happen, and what will trigger that sale.
It's absolutely key to make sure the partnership is equitable. No 51-49% splits – the associate has to be treated as an executive from day one. With the massive debt today's dental school graduates incur, you won't be able to compete with corporate dentistry if you aren't offering stable salary from the start so keep this in mind. They have to be treated as your equal as much as possible to make the transition smooth when you do eventually leave.
If done right, all of this planning will help your staff, patients, and revenue make it through the transition from you to someone else pretty cleanly. But if not, you're likely to end up looking for a new associate.