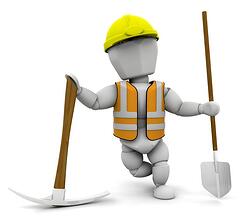 This guest blog post was written by John Fiore, dental finance expert and Senior Vice President at Bank of America Practice Solutions.
With every chapter, every experience, and every challenge you will encounter in your dental career, there is opportunity. Take the opportunity to grow, the opportunity to learn, and the opportunity to avoid costly mistakes so frequently made by new practice owners before they even open their doors for business. Here are my top 10 tips to making your practice start-up experience a successful one.

1. Do a little homework and prepare yourself
During this recession and as the economy slowly rebuilds, it is my opinion that dental practices have resurfaced in good shape and overall failure rates for practices remain very low. However, practices occasionally do fail and when this occurs, it can be a life-defining disaster, both professionally and personally. There was a time not too long ago when you could build a practice from scratch and have the luxury of a consistently booked schedule of patients soon after your grand opening. I will tell you that this is rarely the case today. So, as soon as your mind is made up to become your own boss, start getting an idea of the unknowns that lie ahead. Speak with current practice owners to find out what particular challenges they faced, what they did to prevail, and what they would do differently today. Gather a useful amount of information and become comfortable with the upcoming challenges that you are likely to face.
2. Build a network of trusted advisors
From the day you decide to start a practice, you will be meeting many people. As you filter through all the advice and various relationships you will be establishing (or have already established), it is important that you position yourself with industry-specific advisors who will help you with the many crucial decisions you will be making for your start-up venture.

There are several trusted advisors that are vital to your project and in no particular order they are as follows:
Dental-specific Contractors: This is very important. Trying to save money by cutting corners with a general contractor who is not experienced in building out dental practices can lead to unnecessary overruns and possible frustration with your equipment specialist and architect. Dental specific contractors exist in every market in the U.S. and are easy to find. Your equipment specialist should know reputable contractors they have worked with in the past on other projects, and your state annual session usually includes dentalspecific advisors. Also, check with colleagues who have already opened their offices and may have valuable feedback about contractor performance.
Dental specific CPAs: As we know, a general dentist can do root canals, but an endodontist is highly recommended for more difficult procedures. Similar to a dental specialist in this situation is a dental-specific CPA for your practice. As with general contractors, there are thousands of general CPAs who would like to earn your business. In fact, you may already have a relationship with some of them. Though I'm not recommending you make a change from your current CPA, I would encourage a conversation with a dental-specific CPA who works with a minimum of 25 dental clients and can lend another perspective on the value of using specialized CPA services.
Dental Equipment Specialists: Quite often this group is looked upon as a source whose primary interest is selling you as much equipment as the lender will approve you for. In most cases, I have found that this is not true for the better equipment specialists. A good equipment specialist is truly looking out for your best interest and can be one of your most insightful advisors. Typically, equipment specialists are very tenured and plan on staying in the dental field for their entire careers. It is very important to these specialists that you are well-positioned as a start up to succeed because they plan to provide you with updated equipment and the latest technology for many years to come. As with your CPA, it is not uncommon to see dental practice owners maintain career-long relationships with trusted equipment specialists.
Dental-specific Lenders: Currently there is a large amount of interest in dental practice financing from a plethora of lenders including local, regional and national banks, money loan brokers and SBA lenders. You will find some lenders are very experienced with financing dental practice start-ups and others are simply general small business lenders. General small business lenders are typically looking to lend against the collateral in the transaction and not really interested in the "soft cost," which includes your build out or tenant improvement and working capital. Dental-specific lenders who provide start-up financing are very familiar with the cost of your new project, which may run upward of $450,000 (and of which only a third is equipment costs). Working with a lender who understands the project breakdown is very important.
As your business grows, other dental-specific advisors might cross your path, which can play a major role with key business decisions. You may have a need for dentalfocused attorneys and practice management consultants who will help bring your practice to the next level. Practice management consultants can be an excellent source early in your practice plans and can assist with establishing internal control systems and personnel decisions. They are truly focused on helping you become and stay efficient while growing your practice.
3. Secure financing
Although over the past few years there has been a significant amount of press about how banks have pulled back with lending to small businesses, I have not seen this to be the case with dental-practice financing. There is no shortage of banks wanting to lend to dentists. However, you might find that your local bank and others are unfamiliar with the cost and funding allocation requirements for a start-up practice. Fortunately, there are many major lenders who are very familiar with your needs and are willing to provide you with the required funds. Also, make sure your loan decision isn't based solely on interest rate. Although the rate is important in keeping your payments lower, it should only be one factor when deciding on a lender. Here are some other loan features to consider:
Loan Term: Similar to your home mortgage, you should consider the longest term available (i.e., 10-15 years). This will provide you with lower payments as your begin to grow your revenue stream. If your business does better than expected, you can always pay down your loan similar to your mortgage. Loans can typically be prepaid if you elect to do so after three to five years without a penalty.
Pre-payment: Loan pre-payment options will vary from lender to lender. As you build and open your dental practice, your loan pre-payment terms are less important in the earlier years and pre-paying your loan may become an option after your practice is no longer considered a start-up and is looked upon by lenders as an established practice. This occurs when you have demonstrated proven practice collections, your business revenue less your business expenses and personal expenses provides adequate cash flow, and the new loan you are considering is in your best interest or more attractive than your existing loan.
Loan Structure: The payment structure is crucial and by having a loan with graduated payments in the first two to four years provides breathing room and flexibility as your practice grows. Graduated payments can range from interest-only payments for six to 12 months to a tiered payment structure for up to three years.
Interest Rate: Rates can be fixed for the term or adjust with prime or other rate indexes. Although payments might be less with an adjustable rate, rates will eventually begin to rise, so locking in with a competitive fixed rate for the next seven to 15 years is your best solution.
Lender Service Levels: As a start-up, you will have immediate banking needs such as merchant (credit card) processing, direct deposit accounts, business credit cards, etc. During construction of a new practice, better dental-specific lenders have internal processes in place to pay the building contractor, equipment companies and other vendors that may require deposits and incremental payments. They will also make sure all disbursements are made as planned so you can stay on schedule.
4. Have a business plan
You will learn, if you haven't already, how to present a treatment plan to a new or existing patient. You'll want to be very specific with a comprehensive exam, diagnosis and a course of action involving quality care. Similarly, developing a plan for how you are going to run your business from A to Z is instrumental in the success of your practice. You can find business plan templates for your start-up dental practice from the ADA resource center, dental specific lenders, and possibly your state dental association.
5. Develop your business acumen
The one opportunity that comes to mind when I reflect on the worst economic downturn since the great depression is the need for new dental practice owners to develop business skills and acumen. We all know the lack of business curriculum that is taught in dental school. With this in mind, from the moment you graduate and become licensed, it is wise to make a personal commitment to allocate a certain amount of time to learning the business of dentistry. Ask your school professors for suggestions of other dentists you can speak with who are already running successful practices. Begin to explore what type of business model and practice philosophy you would like to incorporate in your practice. You might be surprised how a colleague or school alum who once had the same anxiety you have about starting a practice is willing to lend a hand and share successes. Remember, these contacts are already living the dream of practice ownership and can help you save time and money as you begin your journey. Other suggestions include attending practice management seminars in your area and downloading articles on the business of dentistry.
6. Maintain a high level of credit worthiness
This is really not a secret; I hope you already know how important your credit score is, both personally and professionally. A negative or low credit score can have a significant impact on qualifying for a practice loan, the amount of money you may qualify for and the interest rate you receive. If you are not sure what is currently reflected in your credit file and would like to obtain your credit score, you can go to www.myfico.com; or to obtain a free copy of your credit report, go to www.annualcreditreport.com. To inquire about a reported creditor on your credit bureau you can contact one of the major three reporting credit bureaus: www.equifax.com (800-685-1111), www.transunion.com (800-888-4213) or www.experian.com (888-397-3742).
7. Keep your debt load at a manageable level and don't over-extend yourself
Visit the next dental trade show or speak with your colleagues and you will hear the current buzz in the industry about the amazing technology that exists today in the dental profession. I guarantee you will hear from the companies that sell such equipment about the value the latest technology will have on generating revenue in your practice and why you can't live without it. While this may be true, you need to be very careful that you do not acquire equipment before you can justify the cost of such an acquisition. New technology can be very expensive and can be a burden on your cash-flow if you are not ready to optimize the use and see immediate revenue or expense savings. This is also true with equipping all your operatories right from the start. Typically a 1,500-square-foot office has room for four operatories with many dentists equipping two as a start-up, as there will be always be time later to equip your third or fourth room when your practice is at a level to support it.
8. Stay on budget
We have seen new dental start-up total cost range from $250,000 to $500,000 with an average cost of just less than $400,000. The total amount includes your landlord allowance (some landlords provide an allowance toward the build out), your construction costs (for a leased space), your equipment needs (dental and office hardware/software), dental supplies, office supplies and working capital (typically $75,000 to support your expenses while you see new patients and see insurance reimbursements). Once you are approved by a lender and your project begins, it is crucial that you and your team remain on track to finish your project within budget. It may be helpful to apply for a little more than you may be forecasting to allow for any unforeseen overruns that may occur while your office is being built. Lenders may accept a slight overage than original plans but an overrun of 10 percent or higher of your original amount may create concern from the lender, so try and stay on track.
9. Establish professional/practice goals
A goal is nothing more than a target that needs to be believable, achievable and measurable. Once a goal is established, the measureable component will help you stay focused and will force you to adjust and reinvent ways to achieve your goal along the way. Professional goals can include the number of new patients per week or month, number of hygiene appointments, amount of monthly production, collections, etc. Try and be disciplined, as only you are responsible for the overall performance of your business. A simple tool of having specific goals for you and your team might make the difference between success or challenges.
10. Maintain your associate position as you are growing your business
No one is more familiar with your debt load than you are as you begin your pursuit of practice ownership. Between your student loan debt, your car loan, your mortgage payment if you purchased a home (if not, rent can be as much as a mortgage), and now your practice debt, the numbers will seem enormous and it will be very important to maintain guaranteed (predictable) income after you open your practice and while you are building your practice revenue. Once your practice is built and opened for business, we have found that maintaining an outside associate position for two to three days per week helps you better predict cash flow and pay your bills while you are adding patients to your new practice. You may consider associating for up to three days per week and reduce your associating days as you add days to your own practice. This associate position will typically be in another town or city to avoid taking patients from the dentist you currently work for.
John Fiore is Senior Vice President at Bank of America Practice Solutions and has been entrenched primarily with dental practice financing since 1992. John has seen, first-hand, the key disciplines successful practice owners live by, why certain practices struggle and how crucial it is to be surrounded by the right set of resources to ensure a successful outcome.