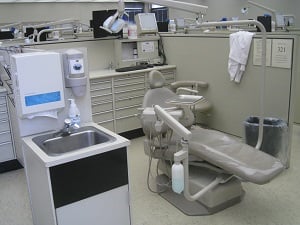 Many dental practices have poor overhead, but that's not all on the dentists themselves. Practices cost a lot to start, and with dentistry becoming more and more expensive, once you get off to a bad start it can be hard to rein overhead back in.
TRANSCRIPT:
Hi, I'm Jason Smith, founder and CEO of Four Quadrants Advisory. We turn dentists like you into multimillionaires.

One of the worst habitual offenders in dentistry today is poor overhead. But it isn't just the dentist's fault. Inc. Magazine said dentistry as a whole is one of the five most expensive startup companies in the United States. So controlling overhead has gotten harder and harder, plus additional writeoffs with PPOs and insurance companies as they are today. We find, though, if overhead isn't corrected at an early age in the dentist's career, that they will carry that overhead for the rest of their career. So in other words, I'm saying if we find a dentist that is 37 years old that has 75% overhead, more than likely they're going to be running 70 to 75% overhead when they're 55, and that will lead to a non-stop problem in becoming financially free.

A great overhead percentage in general dentistry should be under 60%. 6-8 years into practicing we have to buy more equipment, we have to reinvest, and we're running out of space. So if we're still running high overhead, and then we need to expand our space and take on more debt, then it becomes a perpetual problem that you're never going to get out of. And if you're not debt free 8-10 years from retirement, you're going to have very hard times with saving, and you're going to have very hard times doing the proper practice transition, because any practice that is debt-laden is a practice that nobody else wants to buy.

This is just a glimpse into the multimillion dollar secret for dentists.