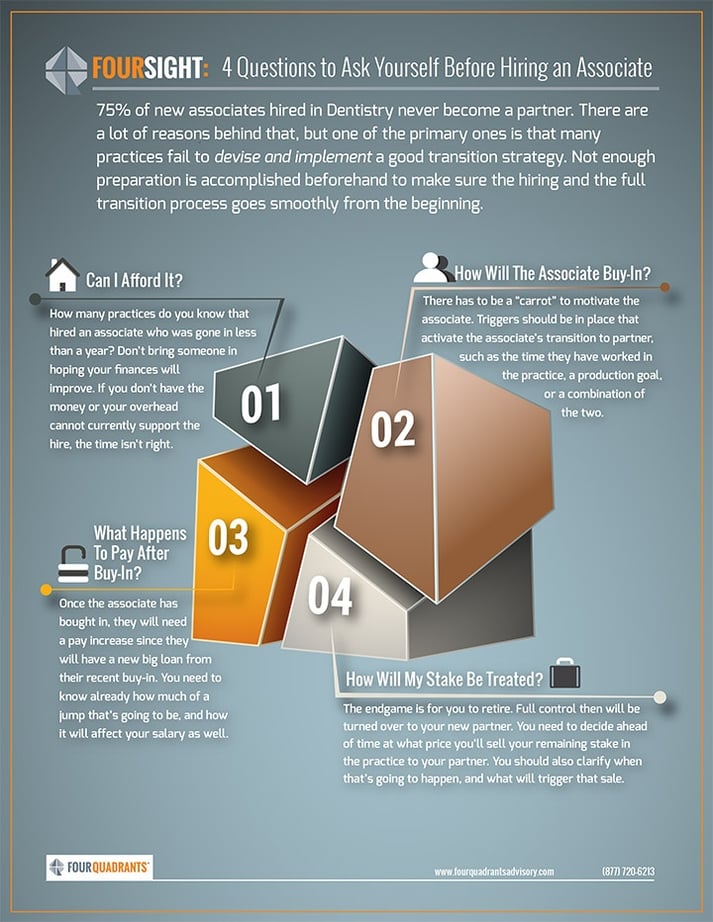 It's absolutely key to make sure the partnership is equitable – no 51-49 percent splits – the associate has to be treated as an executive from day one. With the massive debt today's Dental school graduates incur, you won't be able to compete with corporate dentistry if you aren't offering stable salary from the start.
They have to be treated as your equal as much as possible to make the transition smooth when you do eventually leave. If done right, all of this planning will help your staff, patients, and revenue make it through the transition from you to someone else pretty cleanly. But if not, you're likely to end up looking for a new associate.
If you're unsure about hiring a new associate, or have additional questions about the process, reach out to us today! Or you can contact our own Brian Wilson at bwilson@4quadrant.com or (877) 720-6213 today.