By Brogan Baxter,
Chief Operating Officer, Four Quadrants Advisory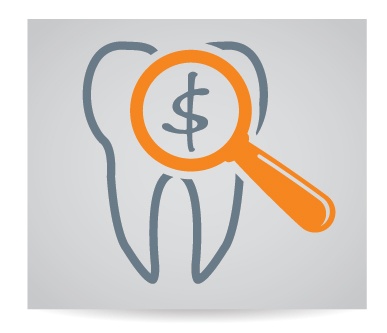 The whole reason we regularly share blog posts is to introduce you to concepts that will take your practice to the next level. Virtually every client we've brought aboard was not earning enough in the practice or saving enough of their income.
After all, you attended dental school and bought a practice to help people, right? Who knew running a practice would also mean making costly mistakes; some of which you discovered after you could avoid them.
So while many of the concepts we've shared in this space focus on the big picture, there are lots of plaes specific mistakes or bad judgment calls many Dentists and Specialists make when it comes to running a practice.
While we are NOT a practice management firm, we do have a Rolodex full of some great ones we refer our clients to when they need a laser-like approach to fix a specific problem. Occasionally we ask them to write guest blog posts or recommend post ideas. One of those experts is Rachel Wall, owner of Inspired Hygiene, and an expert in getting the most income out of your hygiene team.
"Having a sharp team is a beautiful thing, but assuming everything is being taken care of is a big mistake," Rachel said. She shared with us five ways you can unlock profits and production from your hygiene team . . . all while lowering overhead at the same time.
1. Perform A Complete Perio Exam
That's Right! Do this at every hygiene visit AND make sure the data is being recorded. This is a huge area of liability for you and it's your hygienists' responsibility to collect and analyze this information. One way to find out where you stand is to perform an audit of your charts. Try randomly pulling 20 charts of adults seen in the last 6-12 months. How many have a complete Perio exam recorded in the last year? Chances are very good that if the percentage is low, so is the amount of Perio treatment.
2. Start Treatments Earlier Than You Think
Rachel's interpretation of the AAP's Perio Classification system is that Beginning (slight) Periodontal disease is 4mm pockets with bleeding and slight bone loss and 1-2mm CAL. This is a huge distinction for many dental teams. Often, these are the "difficult prophies" or the patients that have three-month prophy intervals. It's not uncommon for hygiene teams to wait until pockets are 5-6mm deep before beginning treatment while valuable the patient loses valuable bone that could have been saved.
3. Schedule More Time For Hygiene Visits
Oftentimes critical steps are left out of the hygiene exam when time is short. If you move from 40 to 60 minutes for adult recare and Perio maintenance, it's important to outline exactly what will take place during that time.
4. Expect Enrollment of Restorative in Hygiene
It's an inefficient use of your time as a Dentist for you to carry all the load for keeping your book full of comprehensive, productive treatment. Empower your team to help you! Set up the expectation and then clearly communicate your treatment philosophy. For instance, your team needs to know when you prefer to recommend a crown versus an onlay. It's a good idea to schedule time to sit down with your team and outline your specific treatment recommendations regularly, even if the same team has been in place.
5. Be Sure to Offer Patients Fluoride Therapy
There are very few patients in your practice who would NOT benefit from the application of fluoride varnish and/or a fluoride appliance for home use. Think about it. What percent of your patients have crowns, bridges, onlays, abfraction, recession, interproximal fillings or sensitivity? Educating patients about the value of fluoride therapy and it's protective benefits will get them on board and more importantly? They'll pay for it! So for instance. If your practice has 1,500 active re-care patients, skipping adult fluoride therapy is costing you at least $100,000 per year in lost revenue!
If there's a smart way to increase production we want you to know. And we're big fans of implementing forward-thinking strategies to improve the profitability of your practice. We also work with practices that seem to be producing plenty but aren't satisfied with the income that comes from all that work. Once we delve into our clients' inner-workings, we identify places to make big changes.
That's why the Dentists and Specialists we work with increase their savings by 50% in the first year and are soon on their way to saving $100,000 or more each year after that.
Maybe we can help you.

Contact our own Brian Wilson at bwilson@4quadrant.com to find out!