By Brogan Baxter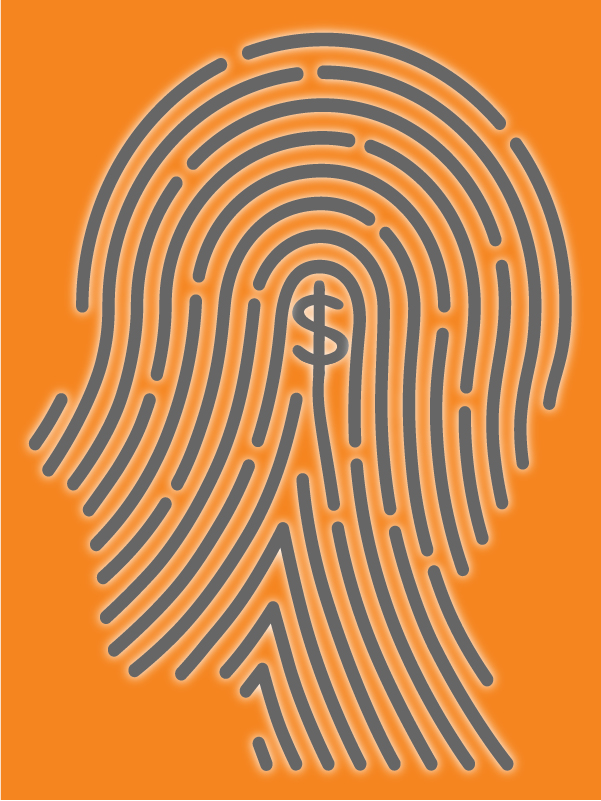 Chief Operating Officer, Senior Analyst
Four Quadrants Advisory
Think of five Dentists or Specialists you know pretty well.
Three of them have been or will be victims of some form of embezzlement at some point in their career. This crime knows no bounds – unsuspecting General Dentists and Specialists, Solo Practitioners, group practices, Dentists in small towns and those practicing in urban areas are all at risk.
That means you're at risk too.
Dental Practices are juicy targets for fraudsters because those leading them don't have a business degree and are so busy seeing patients the can't constantly monitor the situation sufficiently enough.

According to a 2007 study by the American Dental Association, the Dentist's system of controls (day-end balancing, review of software audit logs, fraud found by the Dentist's accountant, etc.) lead to the discovery a paltry 19% of the time. So that means someone discovered the remaining 81% by accident.

But the best ways to prevent theft in your dental office may seem counter-intuitive. Instead of implementing new layers of control (and therefore complexity), we recommend tightening the way you manage your office every day.

To start with, remove any opportunity to embezzle.

Simple? Yes. Effective? Absolutely!

Not only will this reduce the risk of fraud, it will also improve other areas of your practice such as cash flow and the reduction of tax surprises, while also making you more aware of your practice's financial stability. Stopping someone hell-bent on stealing from an attempt to do just that may be impossible, but catching them before they damage your livelihood is not.

What if you think someone is already stealing from you? Again, we recommend thinking counter-intuitively. Knee-jerk reactions many times just lead to a sore leg. But to be blunt: DO NOT call the police. DO NOT confront the person your think is the perpetrator.
A bad move has the potential to make your situation far worse, especially if the person you suspect isn't the thief after all. If you waste time targeting the wrong person, that gives the actual thief time to destroy evidence.

While no one has taken advantage of our clients while we were working for them, some of our clients have come to us as victims of previous embezzlement schemes. While each case was vastly different, there was one thing that rang true in each case: the embezzlement action was always larger, wider and occurred far longer than the Dentist ever thought possible.

If you suspect a theft is taking place, the best thing you can do is preserve evidence, conduct a quiet investigation and NEVER confront the thief without backup.

There are several things that must be done to improve the outcome of a situation that is going to be messy no matter how you look at it. Prosperident, the world's largest dental embezzlement investigation firm, reccomends taking the following steps if you suspect someone is ripping you off:
Continue to act normally and avoid behaving unusually. Conduct your investigation in a way that does not disclose suspicions.


The Dentist must be extremely guarded about discussing suspicions with colleagues, staff members, etc. And what about that one special, most trusted employee? Statistics show that individual is the MOST likely to be the perpetrator.


Don't fire anyone until you've gathered the evidence. The amount the employee may steal from you in the relatively short time it will take to complete an investigation pales in comparison to the cost of a wrongful termination lawsuit.


Obtain professional advice. Embezzlement investigations are not a "DIY" project! You may not know what to look for and will likely need the quiet assistance of staff who might be friends of the suspect.


Preserve evidence. Your company's computers contain a cornucopia of information that will be needed to confirm the embezzlement, quantify losses, prepare an insurance claim, proceed with prosecution, etc. However, this information is volatile and can be deliberately erased or overwritten.


Do not dramatically change financial protocols. Looking to make changes without being able to explain the rationale will certainly be seen through by a thief.


Do not report the incident to police until you have gathered all the evidence. It serves no purpose to do this early, and may limit your options in dealing with a thief.


Do not contact insurance companies. If a theft involves obtaining extra funds from insurance companies, the insurance company may have recourse against the dentist for amounts misappropriated.
As I stated earlier, the best defense against fraud is to focus on procedures that improve your practice's financial stability. Find out what could be wrong, and put yourself on the road to fix it. Download the free Success Kit today and get started.
How does your practice stack up? Click Here to take our quick, comprehensive financial review so we can discuss this with you in more detail.