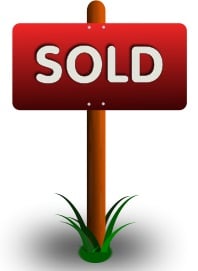 If you do everything right, what happens to your practice immediately after you sell it and retire is up to you, for the most part. You can have a custom transition process, and ensure that everything is executed to your liking. That allows you to find the partner who's best suited to carry on your legacy, and to protect the parts of your practice that you most value.

The problem is that not every practice can handle the requirements of a custom transition. Do you have enough production, a large enough facility, and low enough overhead to be able to take on an associate? If not you may be forced into a walk-away sell – zero to six months of preparation, then you hand over the keys and leave. That probably doesn't sound like what you want, so your priority should be to get your finances in order so that you can transition properly. You're preparing the nursery for the baby, so to speak.

If you have done that, what's your ideal transition look like to you? What's most important to you, what do you want to dictate? Don't try to ask for too much – there will be a lot less interest in joining up with you if you're perceived as a meddler. Nobody wants to run a practice if they won't actually be running it.

But there are things that you can do to give you peace of mind. Be up front with your successor, both with your philosophy as a dentist and with what things are important to you. You need to find the perfect successor to your practice, not just the first person who's willing to come in that's willing to give you a check.

Finally you need to evaluate the way in which you want to unwind yourself from the practice. Are you going to quit cold turkey? Are you going to phase yourself out, and gradually sell the practice to your new associate? If you're asking my advice, what's best for all involved is for you to leave gradually, based on my experiences over the last decade. You get to keep working until you feel totally ready to leave. Your patients get to meet your new partner, and see you work together as a team. And your associate gets the increased goodwill that creates, and will end up keeping more of your current patients – earning you more value for your practice.

In the end, a custom transition isn't just best for you. It's best for everyone. Remember, it's a transition, not a transaction.
%MCEPASTEBIN%