Do you remember why you became a dentist?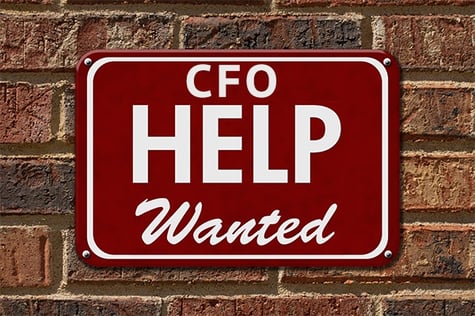 Was it simply to help people and be in the position to call your own shots?
Do you remember the day you realized running a dental practice was not something you learned in dental school?
It's an admittedly overwhelming feeling that taught you quickly that being an entrepreneur is just as much part of the job as is being a dentist. While you may have mastered how to adjust a clasp on a partial denture without breaking it, financial independence has been hard to come by. "Why am I working so hard but not seeing the results I expected?" is another question you find yourself asking.
If your dental school buddy visited your office today they may see a practice that looks healthy. After all you're making $300,000 a year while reinvesting in the practice with technology to streamline it and a have a beautiful office. Best of all, new patients always seem to be walking in the door! Sure your friend is impressed, but does your smile on the outside reflect the whispers behind closed doors?
Cash flow is tighter than you would like it to be — both for your practice and at home — and it's keeping you up at night. Not to mention the worry that a tax surprise could hurt your cash flow even more. Add in the pains of growth, like hiring new staff, and it all might be getting to be too much. How can you juggle all of these areas while being a dentist, practice owner, and spouse/parent?
Quiet the Voices
These whispers of doubt are nothing new to established, and successful dentists. But oftentimes they flow from emotion and not reality. The pull from emotional decisions can be great. We've worked with enough dentists to know when the whispers become voices, it's time for an external Chief Financial Officer to come aboard.
We're not talking about yet another staff addition, rather an outsourced entity that can take your practice financial state from a self-perceived hot mess to purring engine. Having righted many practices over the 11+ years all over the country, we've created a predictable flow of cash to plug the financial leaks.
Predictable cash flow means you won't have to check your bank account daily and be surprised at what you see – or terrified that you won't have the cash to deal with what's coming. Your cash flow at home will finally be consistent so you can begin to build your personal accounts and save more for retirement.
A CFO says "What you need to do over the next few months . . ." instead of, "What you should've done last quarter . . ." This means you'll be free of the fear of cash flow concerns at home and in the practice. You will have the kind of a specialty firm working with you to amke your practice dreams become a reality.
You don't have to be paralyzed by every financial decision that comes across your desk because you'll have a team backing you. "Is that new procedure or equipment that I WANT, or something that we NEED?" The CFO should have an answer and help you make decisions like these, then take it a step further to evaluate the best way to pay for it. They will also chart a path to arrange financing if necessary so you can focus on being a dentist.
Cash Flow is Key
Once a predictable stream of cash begins pumping through your practice's veins, the dentist can look homeward. You can save more for retirement – double or triple what you were before – and all of this comes without substantial changes in your lifestyle, either at work or at home.
Is anyone interested in increasing their retirement savings two to three times without impacting their personal lifestyle at home? The good news is you won't have to change the way you work, you won't have to bring in loads of new patients. Simply fixing what's wrong with your current financial structures and systems will totally change your situation.

Whether you feel that you have a lot to improve upon or think you're pretty close but just not willing to accept where things are, a dental CFO is simply the best investment that you can make in your practice, your career, and your family.

To find out how a Dental CFO can help your practice - contact our team today.